Welcome to Pirone Graphics Online! Excellence in printing since 1986!
Business Forms and Supplies
We print business forms and supplies for every type of business need.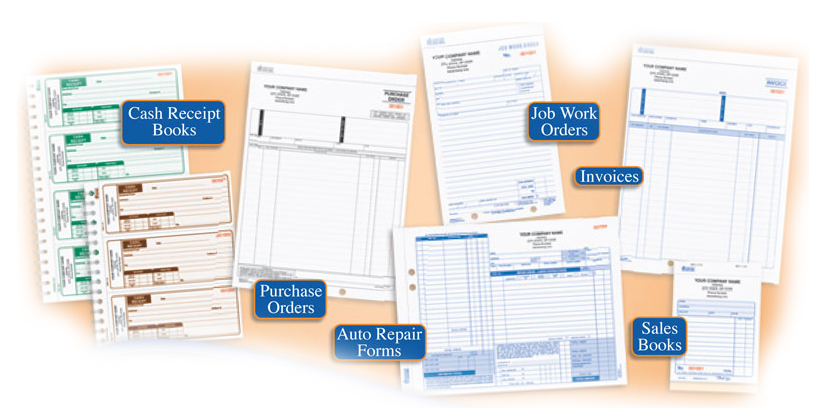 Automotive Forms •

Banking Supplies •

Cash Receipt Books •

Checks

•

Collection Form
Contractor Service Form • Custom Book Covers • Custom Business Forms • Custom Manifold Books
Custom Multiform Book Quick Reference • Custom Multiform Books • Deposit Tickets • Design-A-Form
Document Jackets • Door Hangers • Envelopes • Floor Mats • Florist Form • General Repair Form
Gift Certificates • Gift & Jewelry • Guest Checks • Hospitality Forms • Human Resource Form
HVAC Service Form • Index • Invoices • Janitorial Form • Kitchen/Bath Remodeling • Landscape Form
Laser Statements • Magnets/Mylar Flags/Mouse Pads • Marine Repair Form • Medical Form • Memos
My Choice Creations • Note Pads/Sticky Notes • Office Supplies • Pest Control Form • Pharmacy & Vet Form
Protection Form • Punch Cards & Tote Bags • Purchase Orders • Register Form • Register Machines
Rental/Video Rental Form • Sales Books & Form • Shipping/Receiving Form • Statements • Stock Logos
Tags • Work Order Form • Writing Instruments

Easy to order business forms....
1) Choose the business product you need from our catalog. Fill in the catalog number and description in the order form on the right.
2) Decide the quantity and number of parts you desire.
3) Add any additional services such as extra imprint lines, booking or padding, etc.
4) Select an ink color for your "heading imprint"*
Select from four ink colors - RED, BLUE, GREEN, or BLACK (unless noted otherwise) for your heading imprint at no extra charge.
*heading imprint = Company name, address, city, state, zip, phone,
e-mail, website, etc.
Black ink is standard unless otherwise specified.
Colors shown are approximate.
5) Send us your "heading information" (Company Name, Address, City, State, Zip Phone, etc.)


6) Fill in order and shipping information.
7) Send us your logo art file seperately if desired.
Attach it to an e-mail and send to pirone@windstream.net
Or if you want, Call In in or Fax your order to
706-864-3117

We will send you a price quote and invoice via PayPal and print & ship upon receipt of your payment.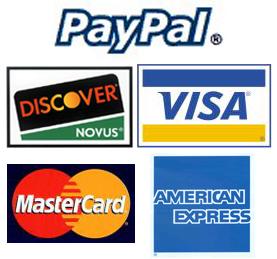 That's All There Is To It. Send Us Your
Order Now!
Got questions? Contact us:

By phone - 706-864-3117 or (954) 632-1169
By fax - (706) 864-3117
By e-mail - pirone@windstream.net

We will contact you with a price quote and shipping cost (if applicable).
We prefer PayPal payments. Please contact us for other payment options.
Samples available upon request.
Blank forms (no imprinting) are 30% less!
Your satisfaction is guaranteed. Pirone Graphics is proud of the work we do. If we don't do it right, we'll make it right.

Prices, conditions and specifications are subject to change without notice. Colors of products illustrated are approximations.
------Business Form Order------
Delivery Times
From the time we receive your order and proofs
are approved, we ship . . .
Blank Products in 24 Hours
Business Stationery in 5 Days
Custom Products in 7 Days
Design–A–Form in 72 Hours
Document Jackets in 5 Days
Door Hangers in 5 Days
Envelopes in 5 Days
Magnets in 7 Days
Floor Mats in 5 Days
Imprinted Products in 72 Hours
Ready–To–Go Forms in 7 Days
Stock Products in 24 Hours
Writing Instruments in 7 Days

Upload your art files to us: Attach your art files to the e-mail below and include your heading information!
We will send you a price quote and invoice via PayPal We will print & ship upon receipt of your payment.
______________________________________________
Our Products Include:
•
Business Cards
- Full color, fast, best prices
•
Post-It® Notes
- Many colors to choose from!
•
Checks
- Top quality, state of the art security
•
Business and Computer Forms
- See online catalog
•
Brochures, Postcards and Rack Cards
•
Catalogs & Programs
- One color to full color
•
Labels
- Thousands of sizes & shapes
•
Tags
- Thousands of sizes & shapes
•
Letterheads
- Any style, any colors
•
Envelopes
- Business, window, catalog or book types
•
Flyers & Mailers
- Full color glossy, tri-fold, z-fold, self mailers
•
Presentation Folders
- Huge selection, all styles/colors, sizes, pockets, accounting covers, embossed, foil stamped
•
Signs, Banners & Posters
- Vinyl, plastic, canvas
•
Magnetic Signs
- Car & truck signs, magnetic business cards
•
Trade Show Displays
- Custom made for your booth/display